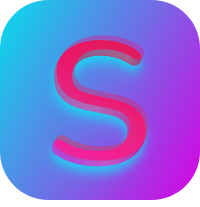 The provided email will be used for account recovery.

We recommend the usage of an email that does not include Personally Identifiable Informations.

Usage data is aggregated before being analysed to improve the app.

We do not sell your data. We do not work with third party advertisers.

You can delete your account at any moment with a simple tap.

Privacy Policy
Studyo Systems LTD built the Studyo Maths app as a free app. This service is provided by Studyo Systems LTD at no cost and is intended for use as is.
This page is used to inform visitors regarding our policies with the collection, use, and disclosure of Personal Information if anyone decided to use our Service, If you choose to use our Service, then you agree to the collection and use of information in relation to this policy.
Your privacy is important to us and we have developed Studyo Maths in compliance with :
The General Data Protection Regulation (EU GDPR)
The Children's Online Privacy Protection Act (COPPA)
The California Consumer Privacy Act (CCPA)

Children Privacy.
We recognise that children deserve added protections with regard to their personal information and privacy online. For this reason, we do not knowingly collect any personally Identifiable Information from children under the age of digital consent. In the case we discover that a child under 16 has provided us with personal information, we immediately delete this from our servers. If you are a parent or guardian and you are aware that your child has provided us with personal information, please contact us so that we will be able to take the necessary actions.
User account.
Users over 16 years of age can create an account to save and retrieve the progress. Users under 16 years of age must ask their parents to create an account their behalf. An email, a username. and a password are needed to create this account, up to 5 accounts can be created for each email address. Usernames should not include your real name or any other personally Identifiable Information.
Delete your account.
You can delete your account at any moment from the account page of the app. All the data related to your account will then be deleted.
Information Collection and Use.
The user or his parents/guardian can optionally set preferences and choose a location (not necessarily his physical location), a gender and a month and a year of birth. This data is principally used for internal purposes only, in order to:
Customize content and improve our App.
Conduct research and analysis to address the performance of our App.
Generate anonymous reporting for our use.
To better protect our users privacy,
We do not collect the day of birth (to improve anonymization).
We do not collect IP addresses, device IDs or geolocation data.
We do not collect any information from you that would allow us or other users to know who you are.
Service Providers
We may employ third-party companies and individuals due to the following reasons:
To facilitate our Service;
To provide the Service on our behalf;
To perform Service-related services; or
To assist us in analyzing how our Service is used.
We want to inform users of this Service that these third parties have access to your Personal Information. The reason is to perform the tasks assigned to them on our behalf. However, they are obligated not to disclose or use the information for any other purpose.
Links to privacy policy of third party service providers used by the app:
Log data
We want to inform you that whenever you use our Service, in a case of an error in the app we collect data and information (through third party products) on your phone called Log Data. This Log Data may include information such as your device Internet Protocol ("IP") address, device name, operating system version, the configuration of the app when utilizing our Service, the time and date of your use of the Service, and other statistics.
Security
We value your trust in providing us your Personal Information, thus we are striving to use commercially acceptable means of protecting it. But remember that no method of transmission over the internet, or method of electronic storage is 100% secure and reliable, and we cannot guarantee its absolute security.
Transfer of data
Your information including personal information may be transferred to and maintained on computers outside of your state, province, country or other government jurisdiction where data laws may differ from those in your jurisdiction.
If you are located outside United Kingdom and choose to provide information to us please note that we transfer information to Unite Kingdom and process it there.
Your consent to this privacy policy followed by your submission of such information represents your agreement to that transfer.
Studyo Systems will take all steps reasonably necessary to ensure that your data is treated securely and in accordance with this privacy statement. No transfer of your data will take place to an organisation or country unless there are adequate controls in place including security of your data and personal information.
Changes to this Privacy Policy
We may update our Privacy Policy from time to time. Thus, you are advised to review this page periodically for any changes. We will notify you of any changes by posting the new Privacy Policy on this page. This policy is effective as of 2021-08-06
Contact Us
If you have any questions or suggestions about our Privacy Policy, do not hesitate to contact us at info@studyo.io.